Kursaal Oostende is a unique and multifunctional event location in Belgium's most bustling coastal city.
Unique. That's the least you can say about the history of Kursaal Oostende. In 1940 the Nazi occupiers were well aware of the importance of the exceptional location. More than seventy years later this still holds true. Right next to the beach yet in the very heart of the city, with cosy restaurants, pubs and busy shopping streets just around the corner. Ostend is so much more than just the summer holidays. All year long it's a bustling city with the Kursaal as one of its main attractions.
Kursaal Oostende can accommodate events from 10 up to 2,000 guests. The spacious and multifunctional halls are fully equipped with the equipment that is indispensable for staff parties, customer events, product presentations, banquets, award shows, seminars and conferences. In addition, the Kursaal continues to invest with a focus on a combination of sustainability and authenticity.
A teambuilding weekend, a special product presentation or a creative brainstorming session? In this environment, artful wonders are plentiful. Discover the Kursaal, the perfect base of operations in Ostend. Our team is at your beck and call to ensure a tantalizing seaside experience!
Heritage as a source of inspiration
There is nothing more inspiring for an inciting meeting, fair or corporate event than a change of decor. Perhaps a heritage location like the Kursaal is the source of inspiration you need?
The ideal unusual meeting location with many (hidden) art treasures from various grandmasters.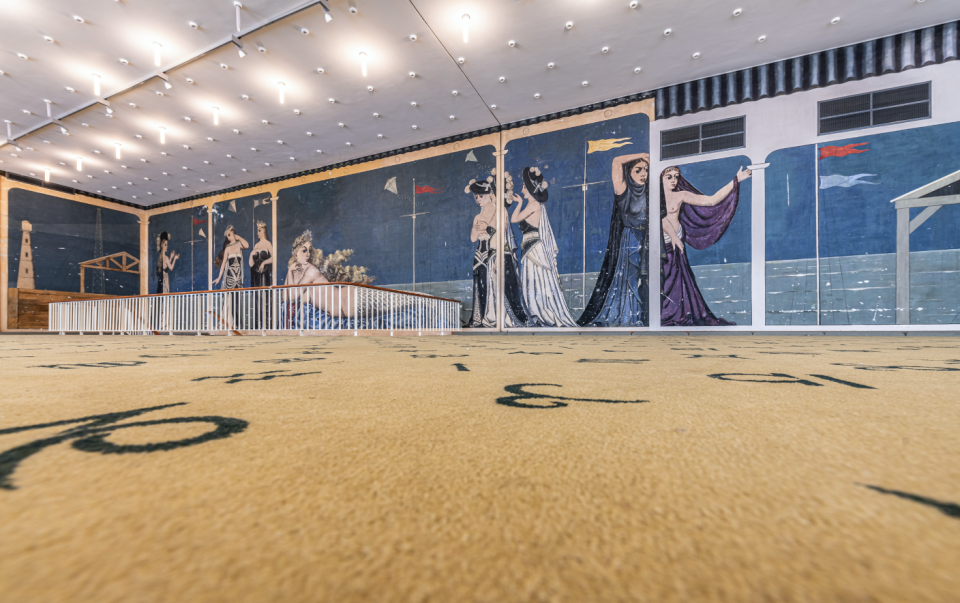 Want to organize your next event at Kursaal Oostende?
Do you want to organize your next event at Kursaal Oostende? Or do you have other questions? Contact our team => sales@kursaaloostende.be